Hubert Privé, sculptor and visual artist, finds inspiration on the fairways. Although he started golfing quite late, he developped a profound passion for this activity, as expressed through his artworks which are exhibited worldwide. Mauritius features among his favourite golf destinations and he fell in love with the island several years ago. In this interview during his latest visit, the artist shares his fondness for the country and for golf, and discusses his future plans.
What does Mauritius represent for you?
Mauritius is a place a I was dreaming of about fifteen years ago and as a golf enthusiast, it is a fabulous destination as well as for water sports, scuba diving, sailing… an ideal choice for the whole family! I fell in love with the island about ten years ago when I was creating the trophies for the professional competitions played at Anahita, including the AfrAsia Bank Mauritius Open (ABMO). It is my favourite place and I always talk about Mauritius as a dream destination that everyone should know!
Do you have upcoming projects in the island?
Yes! Right before the pandemic, I delivered a sculpture and during the expedition, I integrated other artworks which remained dormant. Now that we can travel again, I will be able to organise a touring at the Mauritian golf courses which have all warmly welcomed the idea or a permanent one at Anahita in October/November.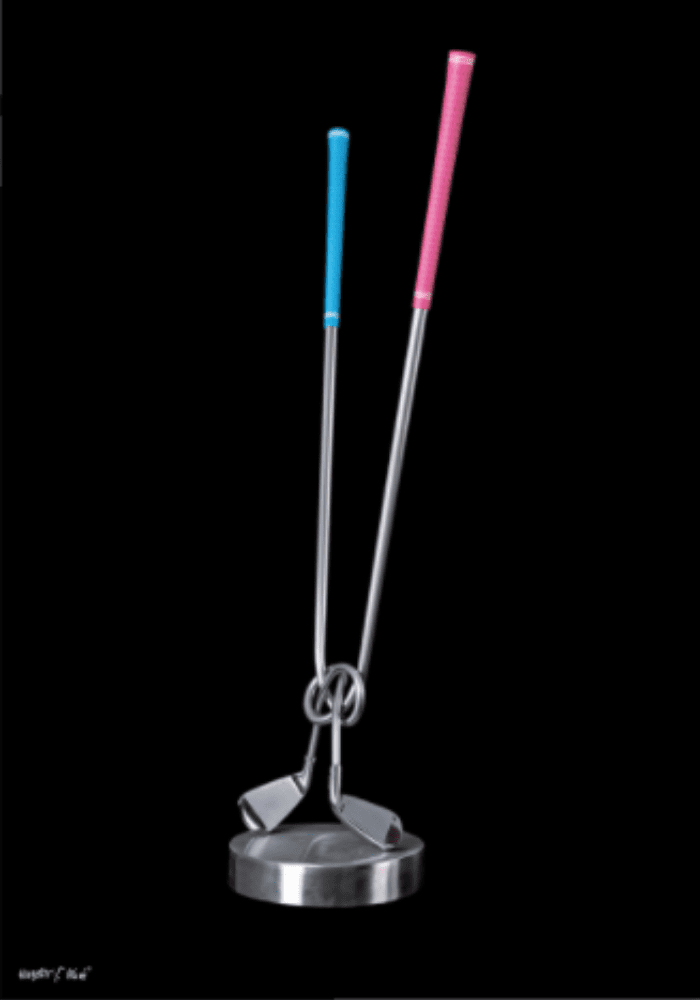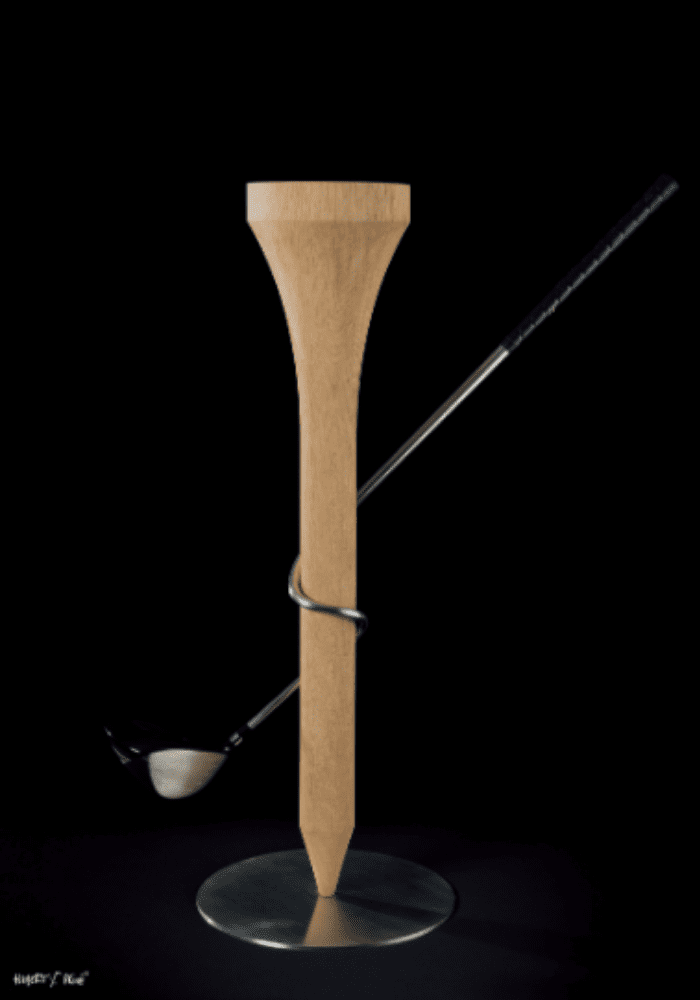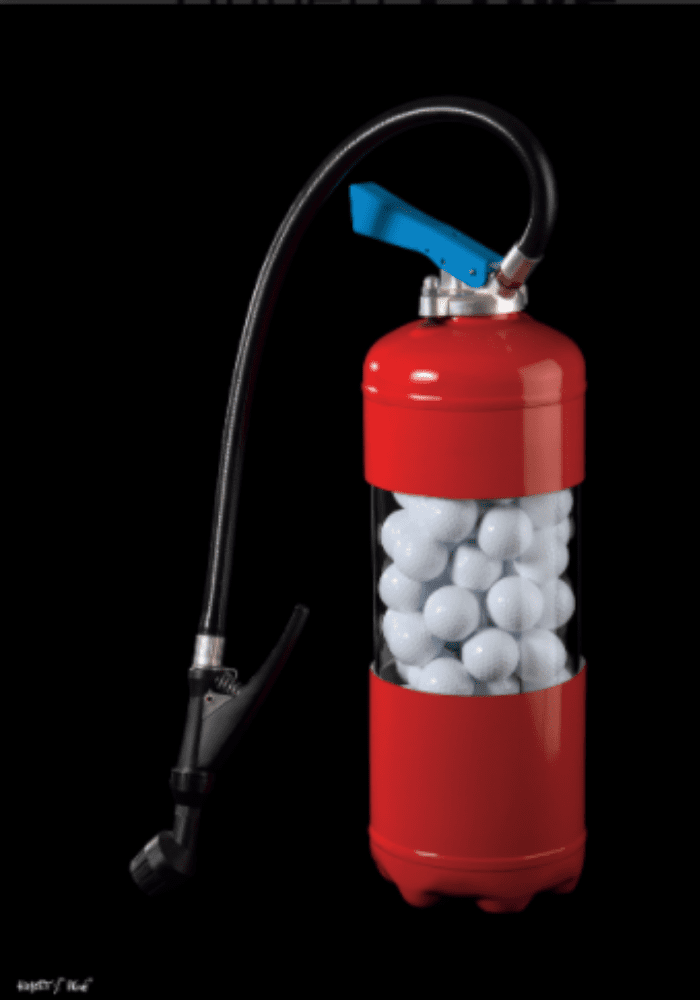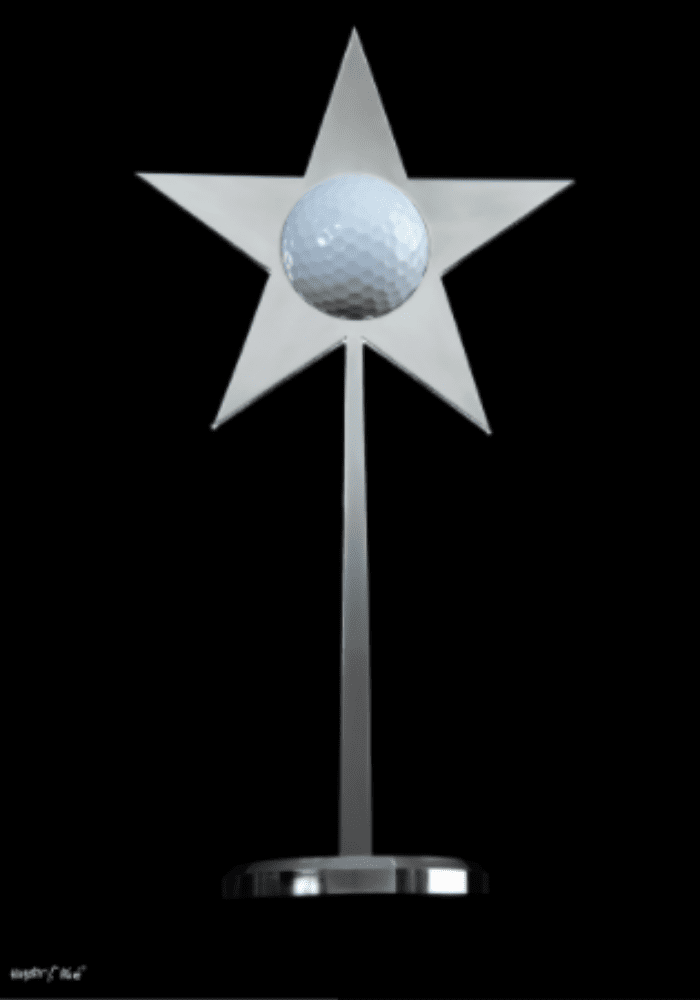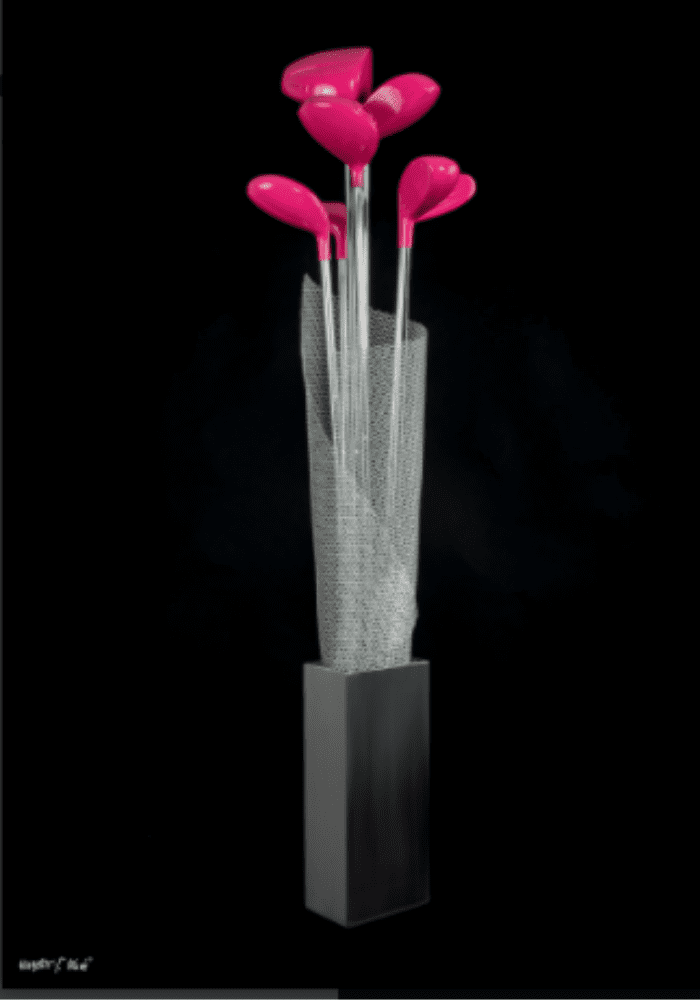 Tell us more about your artistic work. Where do you find inspiration?
I don't look for it! I'm lucky that it comes to me naturally. The more I play, the more I live my passion for golf, the more I feel inspired. Many things happen during a game: the comments, the attitudes, the equipment. I am lucky enough to find inspiration without looking for it…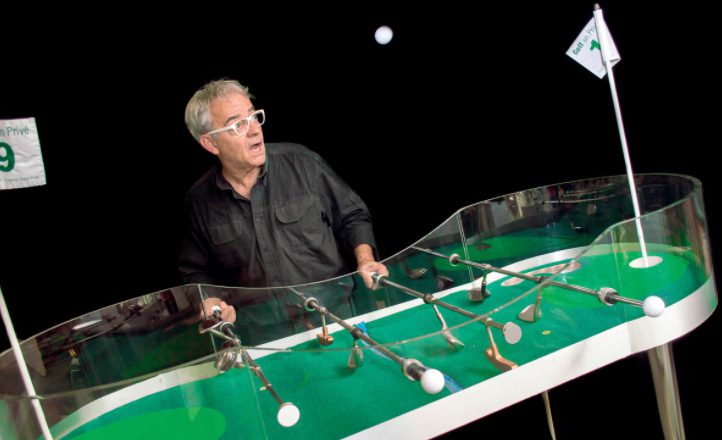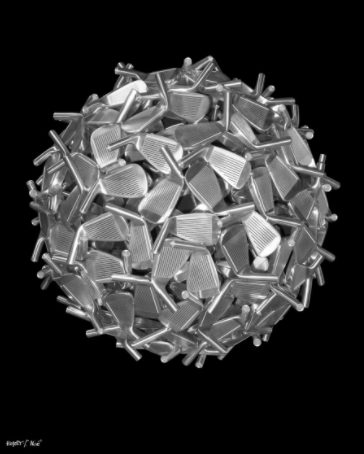 Your giant tees made you famous, but you also have other artworks. Can you tell us more about them?
Indeed, there are not only the giant tees. I am currently working on my 5th book and in the four previous ones, I talk about 200 different golf-themed creations. There are the famous sculptures that I call the ''Gravitations'', which represent spheres made of welded golf clubs' heads. I was lucky that this artwork was recently recognised at Drouot, which allowed me to be listed and to reach art lovers who are not necessarily golfers.
It doesn't change much, but it's a question of durability as it is set in stone. It creates a reference for my children, for the artworks' value, for buyers and art lovers.
You started playing golf late and it is now part of your artistic and daily life. Can you tell us about it?
I have always been into sports. I started with team sports such as handball, rugby etc., and then scuba diving. I almost joined the Comex as a professional diver, but it didn't happen for family reasons. Now, golf has completely taken over my life and I am passionate about it! I share all the values of this sport: self-respect, humility, respect for others and of the environment! I encourage everyone I meet to discover golf and Mauritius.
You travelled the world. How is Mauritius different as a country and a golf destination?
The golf offer is interesting as the island is home to a dozen courses, which are completely different yet complementary. At Anahita, for example, there is a championship golf course and the possibility to buy a wonderful villa on the fairways, which is not always the case at other golf courses. We really feel that golf is very important in Mauritius. It is THE golf destination with high quality courses coupled with fantastic landscapes! I have exhibited all over the world, in the United States, Dubai, South Africa etc. and I cannot find this offer anywhere else.
What will be your next big artwork you will release? We remember that magnificent Arc de Triomphe at the French Open. Do you have an artwork as imposing in mind?
I have a colossal one in mind for a long time, but a golf course would have to host me to make it happen. It will be a huge hole and a flag! I will incorporate balls in proportion to the size of the hole and tubular stainless-steel golfers. They will be positioned in a way that they will never get out of the hole. This represents life and eternity for a golfer.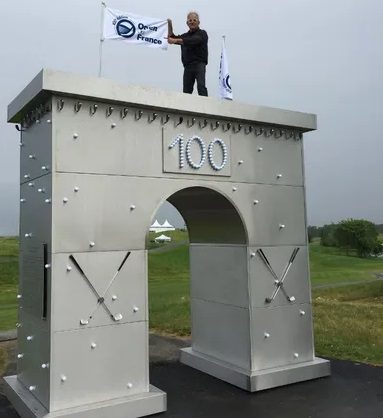 To discover or rediscover Hubert Privé's artworks and his career, visit his website by clicking here.
Should you wish to discover and play on Anahita's magnificent golf course, book your tee-time
on the golf's website or by contacting the proshop:
teetimeanahita@anahitagolf.com | + (230) 402 3991
Cette publication est aussi disponible en :

Français