The prospect of expatriation often represents freedom and discovery, but this life changing event can be daunting if not well prepared. Moving out and in houses, administrative paperwork, adapting to a new culture… There is a myriad of challenges to face! To prepare for a smooth arrival in Mauritius, here is some useful advice to settle down in this piece of paradise.
Have you been dreaming of starting a new life in the warmth of an island's tropical sun? Today, it is time to take the plunge and make this project of a lifetime a reality.
You already spotted a splendid seafront villa and wish to invest to benefit from its quality lifestyle as well as Mauritius' attractive tax regime? Beyond expanding your asset portfolio, moving into your own house abroad certainly helps to properly feel at home and eases the expatriation experience!
Whether you are planning to retire to Mauritius or move with your entire tribe for an exciting new chapter, your new home will be at the heart of your new life in Mauritius. Where to start? Discover key points below.
Where to live in Mauritius?
From one coast to another, lifestyles certainly vary and propose different qualities that seduce newcomers. While young professionals are attracted to the bustling life of Grand Bay in the North, sports enthusiasts prefer the West coast for its waves and mountains. The more authentic East coast boasts an ideal setting for family living while being close to nature, and presents kilometers of preserved coastline, some of the most beautiful beaches on the island, exceptional golf courses – such as the seafront courses of Anahita and Ile aux Cerfs – as well as residential estates offering an exceptional lifestyle with hotel services and various activities, such as Anahita Mauritius.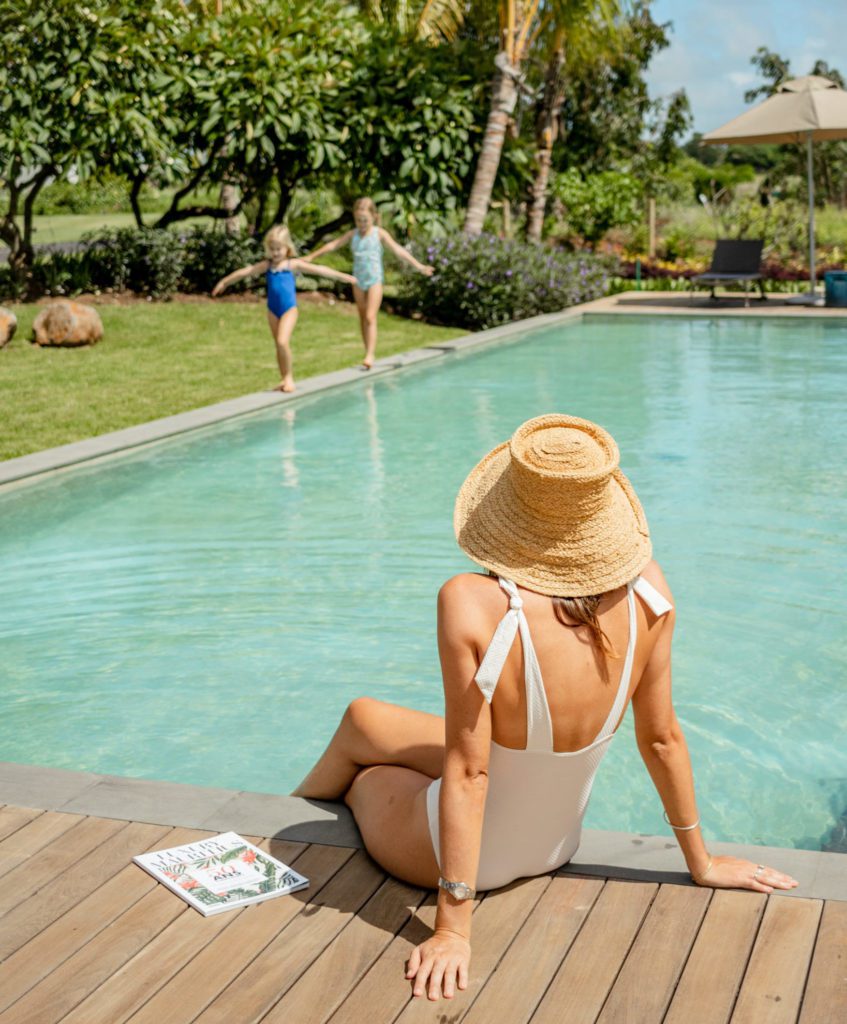 What kind of properties are accessible to foreigners?
To encourage foreign investors to come to the country, the local authorities have allowed non-citizens to invest in specific real estate programmes since 2005. Hence, nowadays, any foreigner may invest in a plot of land (conditions apply), an apartment or a villa for sale in an IRS, RES, PDS or Smart City programme. Should the property investment be $375,000 or above, the buyer is entitled to the permanent residence permit in Mauritius for himself and his dependents upon application, and may then benefit from the attractive local fiscal regime as explained by the Economic Development Board of Mauritius  (EDB)
How does the purchasing process work?
Once you have chosen your ideal property, your next step is administrative paperwork. The Mauritius real estate sector offers several options allowing foreigners to live in the country. Residential units in real estate programmes accessible to foreigners, are often marketed as off-plan properties (VEFA) – a contract protecting the buyer's rights (according to the Mauritian Civil Code, which is identical to the French one) and, most importantly, allowing to finance the property construction in instalments as per the work progression. The deed of sale is signed before a Mauritian notary and the completion of the property can take from one to two years.
If you would rather opt for a quick purchase, a range of already built villas and apartments in residential programmes are also available to foreign buyers – a great choice to make the most of Mauritius' tropical lifestyle immediately! These properties are regulated similarly to off-plan projects and offer the same advantages. For example, at Anahita Mauritius, sea or golf view apartments are awaiting their new owners… What about a site visit?
Transitioning to a new life
When relocating abroad, moving out takes another dimension! With proper organisation, it is possible to make the expatriation to Mauritius easier and the discovery of the island more pleasant. Here are a few useful tips:
Many details can be anticipated from your home country: you may organise and ship a part of your belongings by cargo ship several weeks prior to your flight with the help of specialised agencies. This way, you will avoid indefinitely waiting for your personal items' custom clearance upon your arrival in Mauritius. A small trick that actually takes quite a lot of weight of your shoulders so you can fully appreciate your first few days in the island.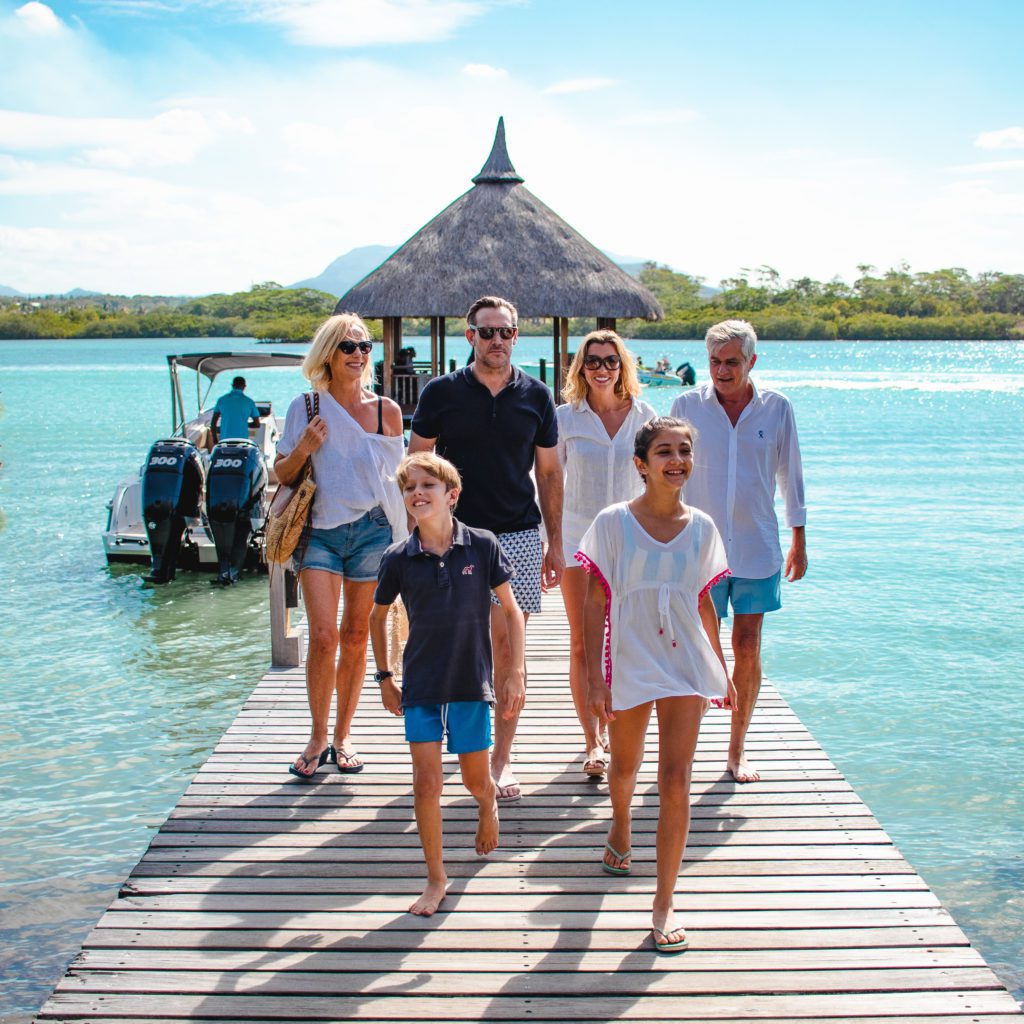 Your first weeks in Mauritius will be dedicated to administrative formalities with the EDBoard (the regulating body for residence and work permits as well as investment opportunities in Mauritius for foreigners) to regularise you and your family's expatriate status and to obtain your requested permits. Patience is key, and once these formalities are in order, you may properly settle in your new living environment!
Top-class education for your children
Should you go on this adventure with kids, a key step for a successful relocation to Mauritius lies in the choice of school for your little ones. You may choose between both English and French curriculums proposed in different schools across the island boasting excellent education standards. So, no need to worry, your children will be able to pursue their education where they left it.
It is finally time to buy or to rent a car to familiarise yourself with the island and its charms! But before you get back into your routine, find the best addresses around your home: supermarkets, pharmacies, hospitals, and other facilities… We recommend you to quickly get accustomed to your surroundings to make your new life more comfortable.
Just a 20-minute drive from Anahita Mauritius, the picturesque village of Flacq has everything you need: health care, daily supplies, and small shops of all kinds.
What about meeting people?
Living in a residential estate is ideal for creating lasting bonds, as testified by Anahita Mauritius' residents! Mauritians and expatriates from all over the world meet daily and share good times with their neighbours, enjoying an exclusive seaside lifestyle. Children will certainly make the most of the spacious and safe environment, exploring the nature and having fun throughout the day.
In addition to the well-established Mauritian hospitality, a great expatriate community has been growing in Mauritius for more than a decade from families to retirees and young professionals. You will have the opportunity to meet an array of people!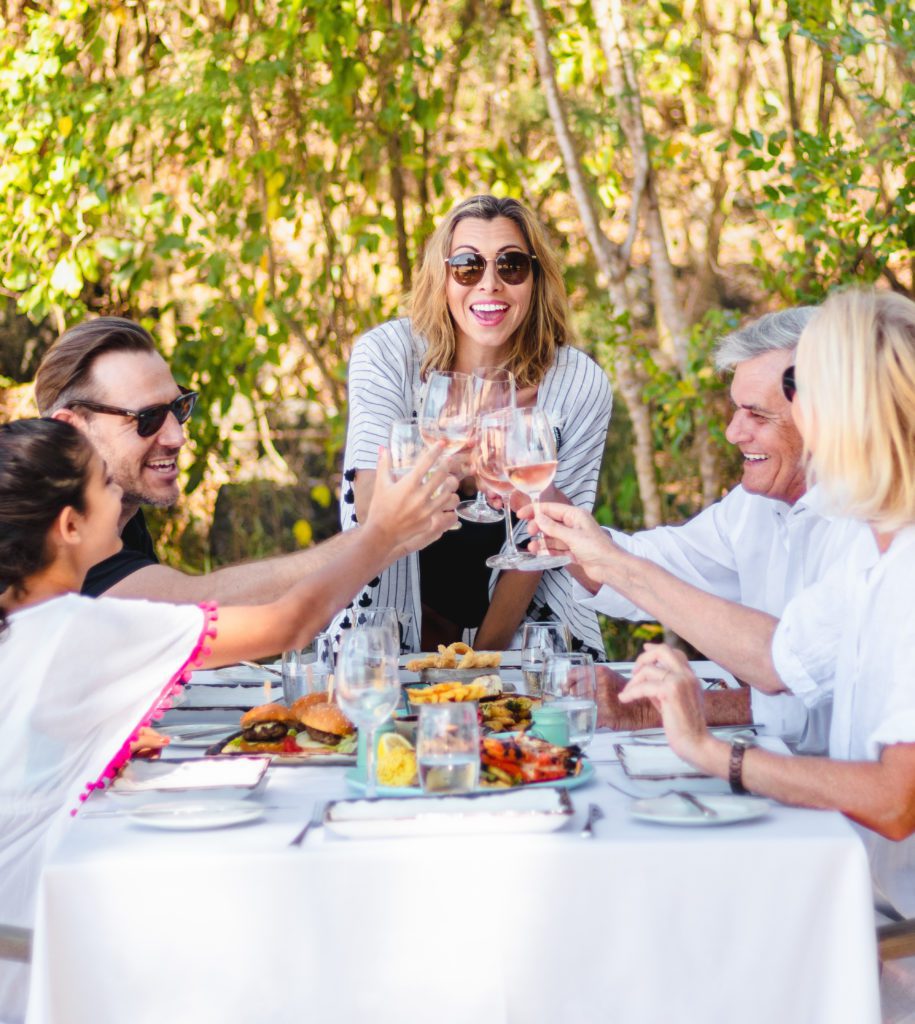 Once the relocation procedures are behind you, time to enjoy Mauritius and its countless attractions! Whether you are more of a seaside enthusiast or nature lover, the choice of activities is wide: catamaran cruises or motorboat excursions, sunbathing on the beach, walks in the forest or mountain hikes, discovery of the Mauritian culture through authentic villages… Your new life in Mauritius has a plethora of surprises in store for you. Welcome to your new home!
Cette publication est aussi disponible en :

Français