How to expand the Anahita destination while proposing an innovative lifestyle concept? Alteo group's property cluster strove to reach this objective as Anahita's IRS phase is reaching completion. The new project, entitled Anahita Beau Champ, will be developed under the Mauritian government's Smart City Scheme and has received the green light from the Economic Development Board (EDB).
 A new approach

Fabien de Marassé Enouf, Alteo's Chief Executive Officer (CEO) is eager to launch the project: "Our property teams have been working on the Anahita Beau Champ concept for months as a direct result of the Masterplan we have envisioned and developed over the past few years for our land in the East of the island. As one of the key players in this region, Alteo has an important role to play not only in its growth but also in preserving its authentic environment. Indeed, we ought to protect the unique character while proposing integrated developments which match with market's trends but, most importantly, with our core values, including the respect of the biodiversity and the neighbouring communities."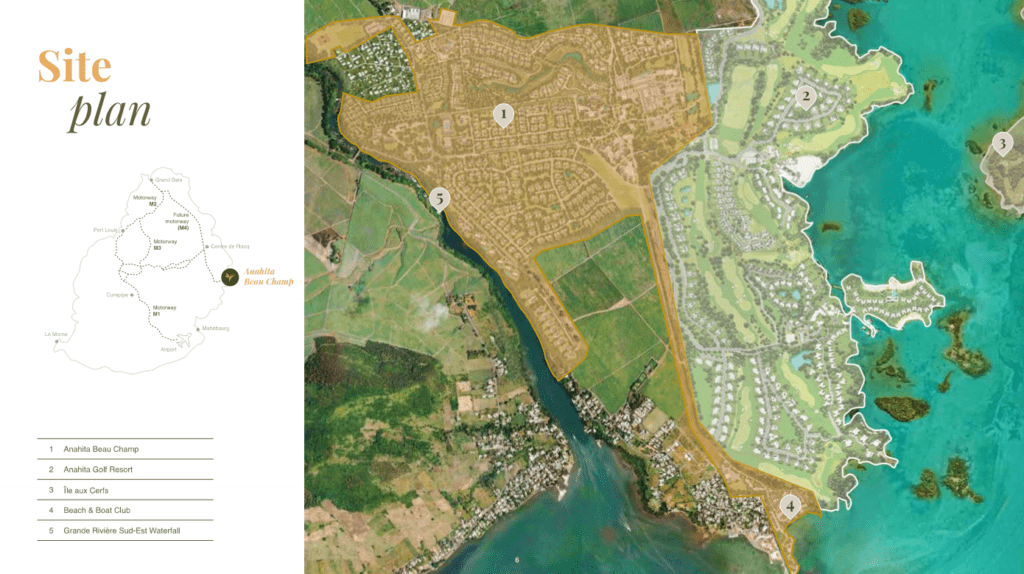 David Martial, CEO of Alteo's Property Cluster seconds this vision.  
"Anahita Beau Champ expands, but more importantly enriches the Anahita estate with a range of previously non-existent services, including schools, sports clubs, offices, cafés, restaurants, children's play areas, and a medical center. Our smart city is more rural, authentic, and celebrates the good life while respecting the historical heritage of the land on which it is located and the people who reside there."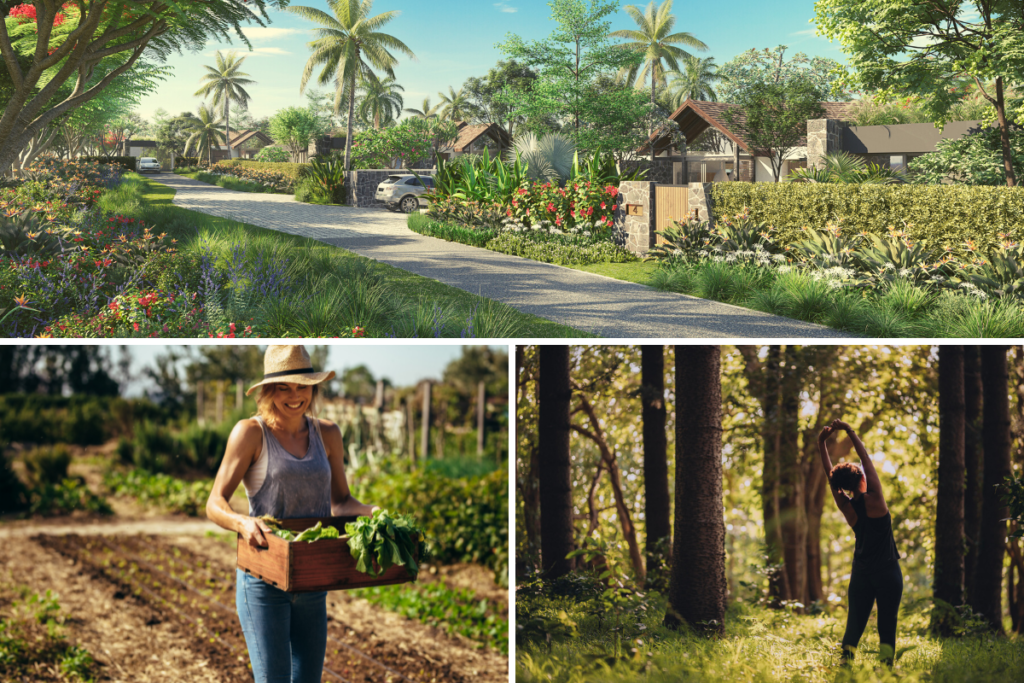 A sustainable development
Sustainability is a fundamental aspect of the planning and philosophy behind the Anahita Beau Champ project. The project aligns with the United Nations' sustainable development goals and is guided by three key pillars: SmartEst, HealthiEst, and GreenEst.
Furthermore, to strengthen its commitment to offering a healthy living environment, Anahita Beau Champ has initiated the process of obtaining WELL certification, which focuses entirely on the health and comfort of residents, enabling the creation of spaces optimised for air quality, nutrition, physical activity, well-being, and productivity.
A rural and authentic living environment
Anahita Beau Champ was launched end of May 2023 and will stretch on 118 hectares, of which 50% will be dedicated to serviced land and residential units available to Mauritians, Mauritian residents and foreign investors. The remaining 50% will be destined to commercial, leisure and service projects to complete the living experience. The inherent rural character will be a key differentiator as 5 hectares situated in the valley at the heart of the estate will be allocated to orchards, flowers and vegetable gardens. This area will be open to the public and will include footpaths as well as educational activities for residents.
 The integration of nature and existing historic buildings is also a key aspect of the developer's vision. 
Notably, the former molasses tank will be transformed into a prominent social meeting place named Zeste, featuring a café, restaurant, deli shop, and a swimming pool. 
A pedestrian pathway along an old canal will serve as the central thoroughfare for residents and visitors alike, linking to the renovated Deep River Beau Champ sugar factory. The estate will also provide co-working spaces for those in need of a workspace, and the Innovation Park will offer serviced land plots for entrepreneurs looking to establish their businesses in a green environment. 
 
 A 1.5-hectare green space on the banks of the Grande Rivière Sud-Est, known as the former shrimp pond, will be transformed into Spring Park, where you can stroll amidst its lush nature. 
On the seaside, Alteo will develop a Boat & Beach Club located between the Grande Rivière Sud-Est village and Anahita IRS to provide access to the lagoon and to Île aux Cerfs to Anahita Beau Champ's residents and visitors alike. 
Anahita will expand to 300 hectares on the island's east coast thanks to this new development phase which will certainly reinforce the destination's reputation for quality residential and hospitality experiences. 

More information will be shared soon on our website and social media platform. Follow us on:
Cette publication est aussi disponible en :

Français