On the authentic East coast of the island, wake up facing the turquoise lagoon reflecting the sunrise's delicate light and relish the pleasurable experiences of seafront living when residing at Anahita.
Lazing about on the beach, boat excursion, water-skiing, paddle boarding, kayaking to name a few… the choice is yours to create the fondest memories from the plethora of activities proposed by the largest lagoon of Mauritius. Let us dive into a bit more details about Anahita's unique tropical lifestyle which guests and residents thoroughly appreciate.
The beach, or actually, the beaches! Indeed, the estate has two of them. The first one is located at the heart of the resort and adjoins the large infinity pool. The boat house and the restaurants being close by, the spot is ideal to take in the gentle morning sun after a delicious breakfast while reading a book or keeping an eye on the kids having fun in the sand.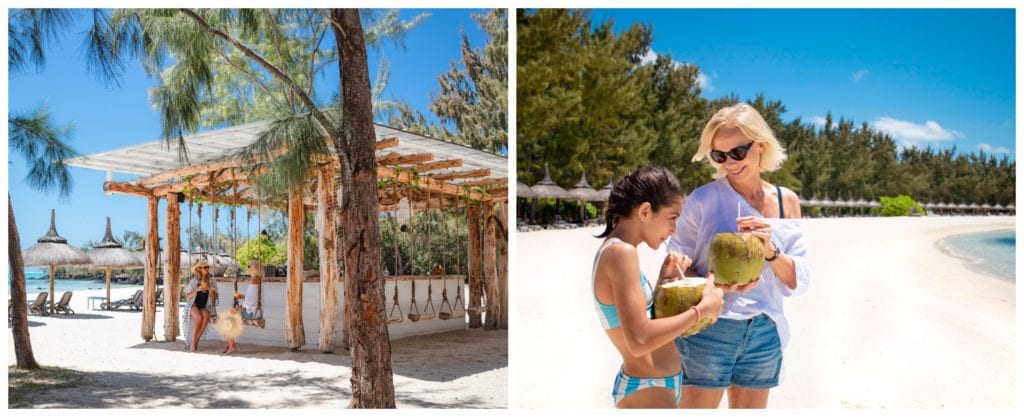 The second exclusive beach is found on Île aux Cerfs, an unmissable local attraction within close reach from the shore. How to get there? Shuttle boasts depart from Anahita every half-hour for a pleasant 10min journey to the islet, the first step of a tropical paradise experience. Following a short drive along the golf course and through the filao trees, the pristine beach fringed by the crystal-clear lagoon unfolds. Time to embrace the true meaning of unwinding, lying on a sun lounge, a freshly prepared fruit cocktail in hand, a little swim before lunch toes in the sand, probably grilled fish caught in the morning. You set the pace of time.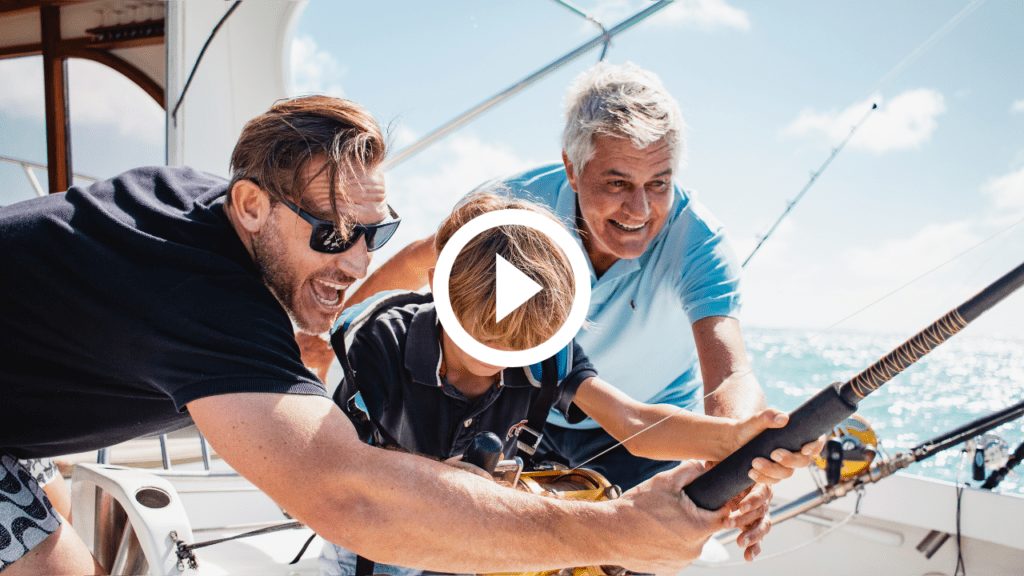 Boat enthusiasts wishing to further explore the lagoon have a vast playground to roam. Expect waterfalls, sand banks, a protected nature reserve, a marine park… Explore, pause, relax. Picture yourself, gently rocked by the water with the Eastern mountains in the backdrop. Grab your gears and dive into the sea to swim along the vibrant underwater life. For an adrenaline boost, cruise beyond the reefs for deep-sea fishing and get the rods out for a chance to catch a marlin or sea bream. Dinner on the barbecue is sorted!
Anahita's service and facilities allow owners to easily moor their boat by the resort's beach with pontoon and to use them whenever they wish. Another pontoon will soon be available through Rive Est Park, in the north of the estate, which will grant quick access to the lagoon to residents of surrounding luxury villas for sale Mauritius. While away, a secured boat parking space is available within the estate.
Anahita has it all for beach and boat lovers. Ready, get set, sail!
Cette publication est aussi disponible en :

Français