Historically speaking, real estate has mostly been considered as a sound investment less subject to market fluctuations than financial products but also as a secured legacy to the next generation, especially during unsettled times. In this context, Mauritius has strong assets and opportunities to seize.
A sound investment
Building a strong property portfolio and investing in tangible assets is a primary objective for many people, guided by multiple and sometimes very personal reasons. However, in most cases, real estate investment is a pragmatic and grounded choice with more concrete outcomes than financial products can guarantee.
Hence, it is important to carefully select the property in which to invest as well as the right location and Mauritius appears as an interesting and coherent option to consider.
A safe tropical environment
Mauritius is undeniably one of the most stable countries in Africa and the Indian Ocean. Since its independence in 1968, the country has managed to maintain great social cohesion, to foster good governance and to economically evolve to become one of the most prosperous African economies despite its size and lack of natural resources.
Established destinations with unique positioning such as Mauritius will always retain a certain attractiveness and value! Therefore, the island is often a reference due to its peaceful and tropical environment, its sandy beaches and lagoons visited by more than a million tourists each year. Not to forget the colourful landscapes and lush inlands, also contributing to the vibrant and authentic character of the country.
Anahita, an exceptional IRS estate
Mauritius is home to real estate developments, such as Anahita Mauritius, which have built strong notoriety as solid and reliable projects in the island over the years.
In a decade, this estate located in the East of Mauritius has gained international recognition through its unique features and offer: 5* services and facilities, preserved natural environment with low building density, freehold properties facing the lagoon, high-quality constructions – a unique lifestyle in the Indian Ocean making Anahita's community of homeowners proud…

All these strong assets position Anahita as a benchmark for real estate investment in Mauritius. Indeed, looking at the resales for the past few years, first buyers realized a 25% capital gain in average over three years. Some exceptional properties, especially those with sea views, have generated even greater returns reaching above 100%. The capital appreciation is explained by Anahita's reputation in the real estate sector in Mauritius: a dream destination for those aspiring to live in Mauritius, which economic dynamism and hospitality never fail to surprise.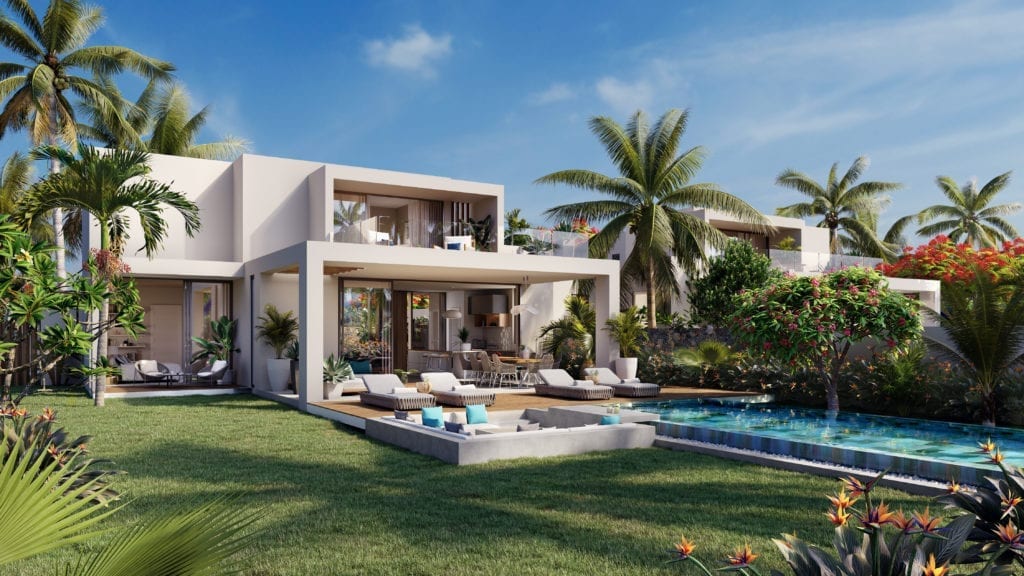 Anahita has launched its last development phases and about forty plots are still available in the estate's northern part, facing the renowned Île aux Cerfs – an opportunity to seize for lovers of the destination and tropical lifestyle enthusiasts, as well as those looking for sound investments during uncertain times.
Real estate, Mauritius and Anahita, the perfect combination for your future investments.
Cette publication est aussi disponible en :

Français