Are you contemplating retiring in a tropical country? A dream come true for many expats who have relocated in Mauritius. Indeed, the country ticks all the boxes for a perfect island life, the residence permit for retired non-citizens offering the opportunity to retired foreigners to make the most of the ideal lifestyle and the attractive tax regime!
Mostly renowned for its postal card pristine beaches, Mauritius boasts other facets to seduce retirees seeking a new idyllic home: high-end health services, lower cost of living than Europe, a bilingual and welcoming population (English and French), an array of sea and land activities from golf to catamaran cruises, snorkelling and hiking…and not to mention the ideal climate all year long.
Retiring in Mauritius, a simple process
To be eligible for the 10-year residence permit for retired non-citizen, applicants must be 50 years old or over and have the necessary funds to provide for their needs while in the country: an initial deposit of $1,500 (or the equivalent in another currency) must be settled in local bank account and at least $18,000 should be transferred onto the account every year over the 10-year period.  
Upon completion of this procedure, retirees may make the most of the Mauritian lifestyle and benefit from another key attribute: the attractive tax regime amongst which a 15% tax rate, the free movement of capital, no exchange control as well as the double taxation agreements with more than forty countries.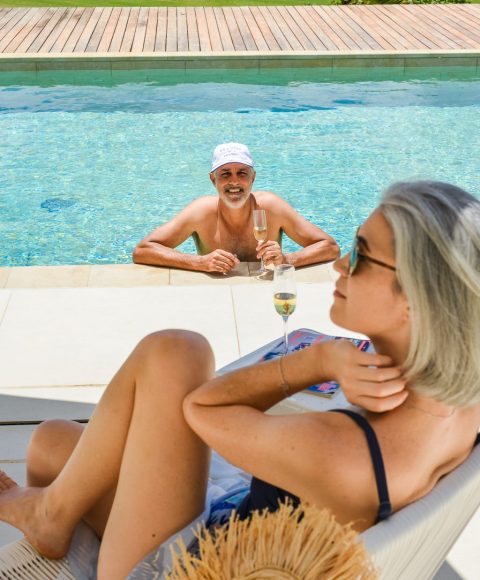 Investing in property: another way to live in Mauritius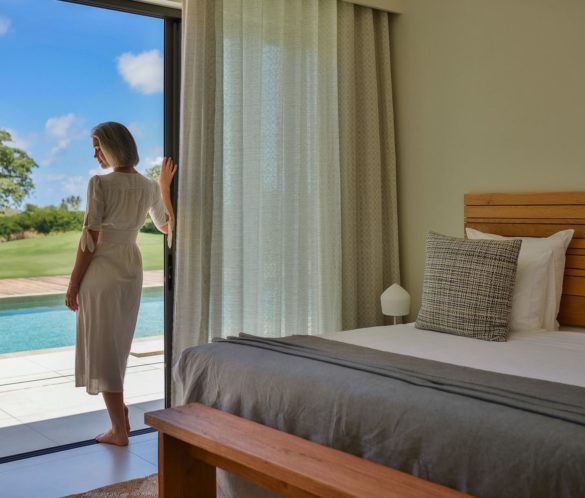 Acquiring a property above $375,000 within a real estate development open to foreign buyers such as Anahita Mauritius, also grants the residence permit. Hence, the owner (and dependents below 24 years old) may stay in the island for more than 6 months and assign Mauritius as the tax residence to benefit from local fiscal advantages including no tax on capital gains, wealth, or inheritance. Being also property and housing tax free, living in Mauritius, beyond the lifestyle, offers the opportunity to optimise your assets.
Where to settle in the island?
Although the heart of the island is greatly appreciated by Mauritians for its dynamism and cool climate, it is no secret that expats prefer to settle closer to the beach. North, south, east and west coast…each region presents its own attributes, and event its own lifestyle!
The east coast, for instance, appeals to nature lovers and those looking for authenticity. Boasting wild landscapes, fishermen villages, natural sites, long sandy beaches, and immense lagoon (the island's largest one), it is the perfect place to reconnect with yourself and to enjoy simple pleasures amidst an incredible environment. From golf to boat rides, through buzzing local markets, strolls in the authentic villages, the Mauritius east coast's culture and traditions will not cease to surprise!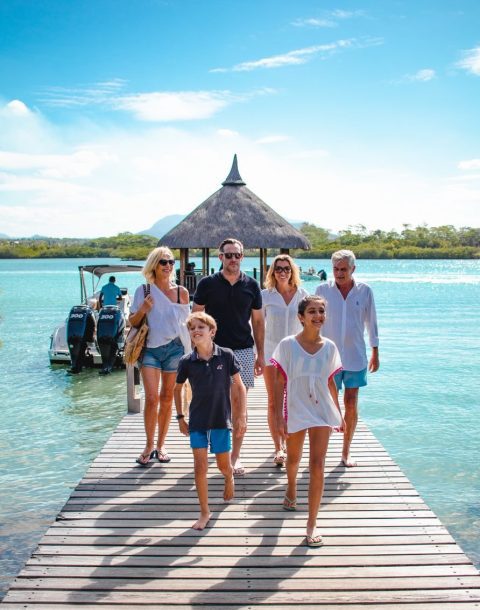 At the heart of the region, the Anahita Mauritius estate offers a unique seafront lifestyle with two 5* resorts, access to a 18-hole championship golf course as well as to the course on the nearby l'Île aux Cerfs, a spa, fine restaurants…A range of activities and high-class services within a serene and secure living environment where many families have settled down.
Indeed, Anahita proposes a choice of freehold properties for sale in an exceptional setting open to foreign investors: an invitation to enjoy life to the fullest and to start a new adventure under the tropics.
Discover one of Anahita's exclusive properties for sale :
Cette publication est aussi disponible en :

Français