You are contemplating living by the turquoise lagoon or along a golf course? You wish to make the most of the tropical lifestyle and you are wondering what are the steps to buying a property in Mauritius? Spotlight on the acquisition process of your dream home at the heart of a unique estate in the Indian Ocean.
What is an IRS?
In 2002, the Mauritian government, in collaboration with the Board of Investment (BOI) now called the Economic Development Board (EDB), launched the Integrated Resort Scheme (IRS), a luxury real estate programme developed to attract foreign investment. These integrated estates offer a range residential projects as well as a plethora of high-end services and leisure facilities. Anahita, one of the pioneer IRS inaugurated in2006, perfectly illustrates the lifestyle residents may enjoy with hotel services from the two 5* resorts present amidst the estate, a choice of activities, security and maintenance services as well as high end infrastructures.
Who can purchase a property within an IRS in Mauritius?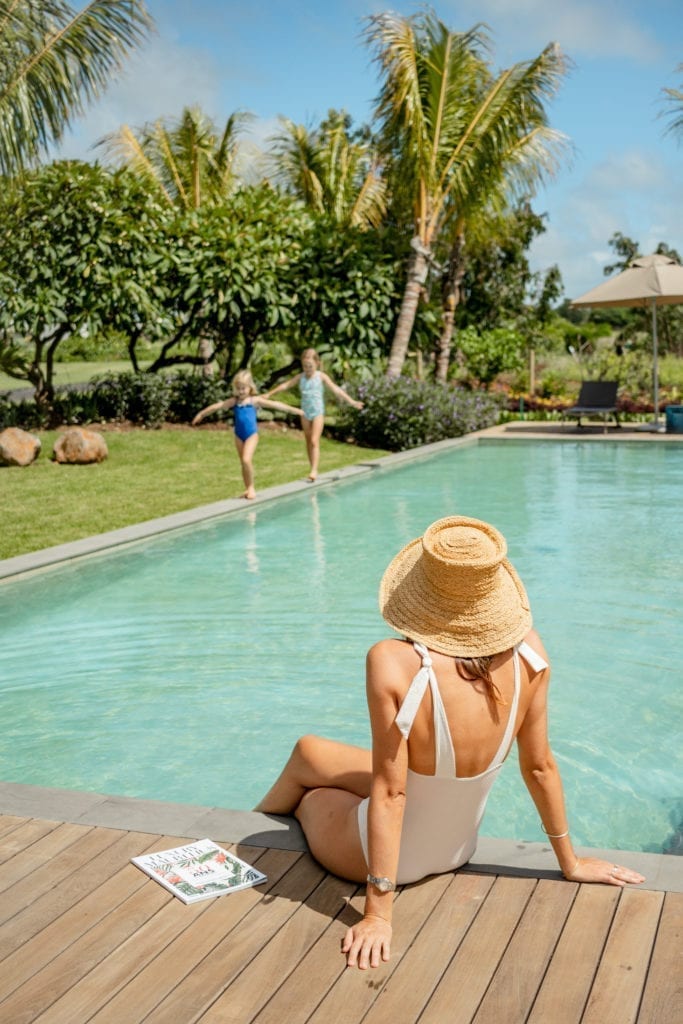 The programme is open to both Mauritians and foreign investors. The IRS therefore allows foreigners to invest in freehold real estate in Mauritius, for a minimum price of US $ 500,000 for a residence (villa or apartment) and a minimum price of US $ 350,000 for serviced land. Upon purchasing an off-plan or existing property, the owner and immediate family are granted a residence permit as soon as the notarial deed is signed. Those who have purchased a serviced land will be given their permit when the construction of their villa is completed. Mauritian investors have also shown interest in IRS villas and are also part of the homeowners' community at Anahita, which to date encompasses over 250 families!
IRS properties for sale: acquisition process
So, once you have chosen your ideal location and lifestyle, how to proceed with this new adventure and buy your IRS villa in Mauritius? At Anahita, we strive to make the process as swift as possible should you wish to purchase an existing property or of a personalised off-plan villa.
The acquisition of a new project follows the steps below:
Prospection, visit and selection of your preferred plot
Choice of architectural concepts such as the Villa Emeraude or Villa Horizon at Anahita
Consultation and discussions about the personalisation options applicable to your selection of villa conceptor the possibility to fully customised the plans to develop a unique villa
Price agreement and signing of reservation document
Development of plans for the building permit and to sign the notarial deed
Our team is here to assist!
To guide you in selecting your dream home and to receive more information about the opportunities within our estate, you may fill out the web contact form directly on the website or:
Contact us on info@anahitamauritius.com call us on +230 402 2246.
Visit our Real Estate office in the east of the island and organise a visit of Anahita
or
Contact our Europe representative, Pierre Bruno, based in the south of France on +33 62 63 41 900 or by email: pierre.bruno@anahita.mu.

Cette publication est aussi disponible en :

Français